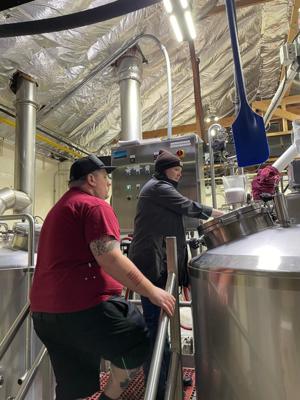 Not one but two Sonic Drive-Ins are skating into Northwest Indiana.
The eagerly anticipated Sonic at 896 N. Superior Drive in Crown Point will open soon and investor Ray Naser said local franchisees plans to open a Sonic next to the new Chipotle on U.S. 30 in Dyer in less than a year.
"We would like to announce that Sonic Crown Point is set to open by mid-May and that we are starting open interviews for full staff on April 22," Naser said. "The store will employ a total of 80 people, including management positions."
"America's Drive-In" will hold walk-up interviews for staff in Crown Point on April 22 and April 23.
A second Sonic will roll into Dyer early next year.
"Our second store in Dyer is planned to open around January 2023," Naser said. "Construction should start in July."
The Oklahoma City-based chain has more than 3,500 restaurants nationwide, including one outside the River Oaks Center in Calumet City. It's a throwback to an earlier era, with carhops skating out food to a customer's car after an order is placed via intercom. There's also a drive-thru.
The fast-food menu features traditional American fare such as burgers, Coney dogs, corn dogs, French fries, onion rings and breakfast toaster sandwiches. It differentiates itself from many other burger joints with a wide array of drinks that can be customized in thousands of different variations. There's a dizzying array of pop, slushes, lemonade, limeades, teas, ocean waters and milkshakes in which different flavors can be mixed.
Like a retro drive-in that survived the rise of the drive-thru chains, it also offers sundaes and ice cream floats.
For more information, visit careers.sonicdrivein.com/us/en.
Source link