NEWS | FEATURES | PREVIEWS | EVENTS
originally published: 05/29/2022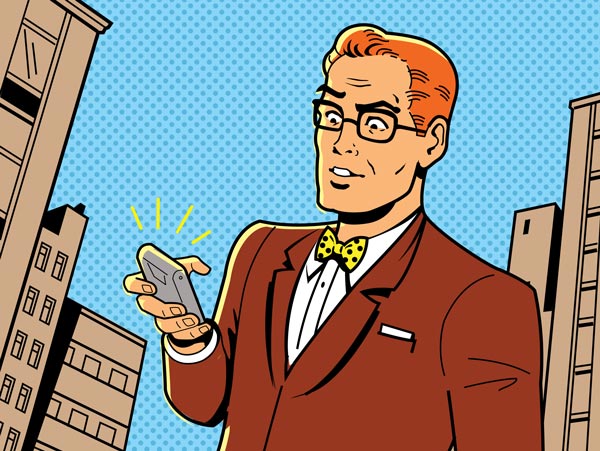 Here's a look at the top 10 most read articles published at New Jersey Stage during the week of May 22-28, 2022.  Each week we publish about 70 articles, including several original columns and features, along with news releases for events happening throughout the state and nearby areas like Philadelphia and New York City.  Originally run at the end of February, the interview with Lisa Marie was the overwhelming winner this week! The latest Top Ten includes articles covering eight counties in New Jersey (Bergen, Camden, Essex, Hudson, Hunterdon, Middlesex, Passaic, Union) and New York City.
1) Lisa Marie Is One Funny Wife & Mom – Staten Island-based, Brooklyn-bred Lisa Marie is one funny wife and mom. And her family gives her plenty to make folks laugh. 
2) bergenPAC Re-Announces Shows Postponed Due To The Pandemic – Bergen Performing Arts Center (bergenPAC) has re-announced shows that were postponed due to the pandemic and will take place in the newly renovated theater when it reopens in Fall 2022. From your favorite reality TV cast members and game shows like "Below Deck" and "Masters of Illusion" to popular artists such as Johnny Mathis, Art Garfunkel, and Richard Marx, bergenPAC offers something for everyone. bergenPAC continues to add new shows weekly for the 2022-23 performance.
3) NJ Lottery Festival of Ballooning presents Eight Tribute Bands – (READINGTON, NJ) — While the balloons will always be the stars, music will fill the air more than ever at the 39th annual New Jersey Lottery Festival of Ballooning.  New this year: eight top-flight tribute bands will perform throughout the weekend on the Lottery's CASH POP Summer Stage, a second performance venue providing attendees with even more music to enjoy.
4) Felix Cavaliere's Rascals & Micky Dolenz of The Monkees to Perform at Palladium Times Square – (NEW YORK, NY) — Two iconic musical voices of a generation – Felix Cavaliere of The Rascals and Micky Dolenz of The Monkees—have joined together for a magical night of music. They will perform in New York City at the Palladium Times Square on June 3 at 8:00pm.
Advertise with New Jersey Stage for $50-$100 per month, click here for info
---
5) 2022 Jersey City Jazz Festival – (JERSEY CITY, NJ) — The Jersey City Jazz Festival is back for a two-day celebration the weekend of June 4th and 5th in the Powerhouse Arts District. The free-to-the-public annual event will feature fourteen bands on two stages, food trucks, a full bar, and a VIP experience at the 107 Morgan Street lot in Jersey City. The event is produced by the Jersey City-based non-profit Riverview Jazz and presented by Exchange Place Alliance. The 2022 festival will coincide with another beloved annual event – Bike JC's Ward Tour, Sunday, June 5th, which will culminate at this year's jazz festival. There will also be an after-party jam session at Moore's Place on Monticello Ave.  
6) Visual Arts Center of New Jersey Hires Kristen Evangelista as New Director of Exhibitions – (SUMMIT, NJ) — The Visual Arts Center of New Jersey (VACNJ) has announced the hiring of Kristen Evangelista as its new Director of Exhibitions, effective June 1, 2022. Evangelista will join VACNJ after serving as Director of the William Paterson University Galleries for nearly a decade. "I am delighted to welcome Kristen as the new Director of Exhibitions," said VACNJ Executive Director, Melanie Cohn. "Kristen's knowledge of art and depth of experience as a curator is matched by her community focus and her love of working with contemporary artists. These qualities make her the perfect choice to lead the museum program for the Art Center."
7) Paper Mill Playhouse Announces 2022-2023 Season – (MILLBURN, NJ) — Paper Mill Playhouse has announced its 2022-2023 season, including a gripping murder mystery, a Disney hero of mythic proportions, Rodgers and Hammerstein's beloved final musical, the Tony-nominated story of two Latin music icons, and the Pulitzer Prize-winning musical that defined a generation.
8) Inside Horizon Foundation Sounds of the City 2022 at NJPAC – (NEWARK, NJ) — The New Jersey Performing Arts Center (NJPAC) has announced the Horizon Foundation Sounds of the City 2022 star-studded concert lineup. A roster of dynamic artists will perform under the stars every Thursday from July 14 to August 25 during the 6:00pm to 9:00pm program. The events will also feature performances from NJPAC's Arts Education students, up and coming artists and celebrity guest D.J.'s. 
9) United Passaic Organization closes out May with Two Huge Events – (PASSAIC, NJ) — On Saturday, May 21, United Passaic Organization hosted a National Community Action Month kick-off celebration and resource fair. Three days later, UPO hosted a ribbon-cutting ceremony for its full-service food pantry – equipped with a community refrigerator and free Saturday meals from a food truck – at Mt Pilgrim Missionary Baptist Church.
10) Catching Up with Mick Chorba of The Successful Failures – The Successful Failures formed in 2005 as a side project for Mick Chorba from the Dipsomaniacs – a garage rock band who put out many great albums during their two decade run and was one of my favorite Jersey bands.  It's amazing to think about it, but The Successful Failures have actually outlasted the Dipsos. Looking at the band's history, they were bound to succeed…
---
Event previews are always one of the most popular areas of the website. Event previews get noticed when we first publish them and then get noticed again when they are brought back to the main area of the site the week the event takes place – sometimes even several months later.  Make sure your events get previewed by sending press releases to us at info@newjerseystage.com – for even more promotion, check out our ad rates which run $50-$100 for an entire month of targeted advertising which includes events listed in our online calendar. 
Source link