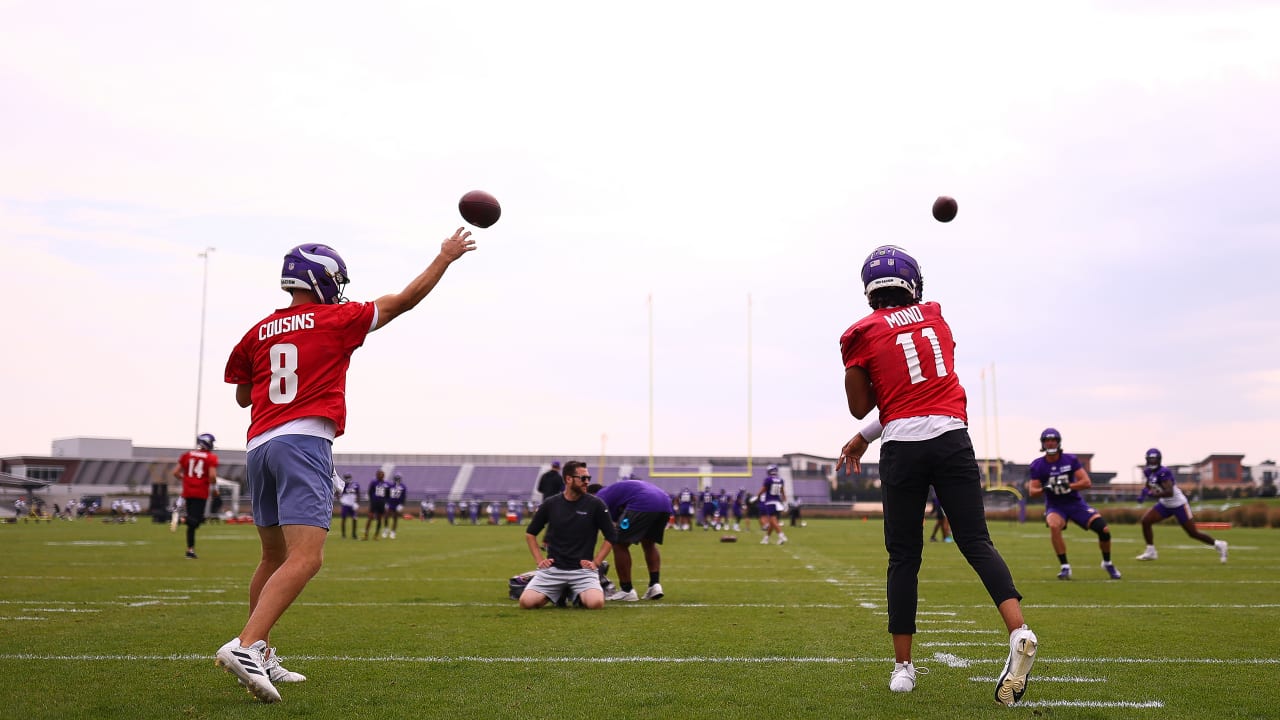 He missed more than week's worth of practice early in camp when he landed on the Reserve/COVID-19 list. And while his early preseason returns were so-so, there was improvement as the games went along.
All in all, Mond played 120 preseason offensive snaps against Denver, Indianapolis and Kansas City. In those three games, he completed 28 of 51 passes (54.9 percent) for 310 yards with no touchdowns and an interception.
Mond also showed his athletic ability by recording 13 rushes for 73 yards. He showed plenty of dual-threat ability in college, as he is Texas A&M's all-time in total offense (11,269 yards), which ranks seventh in SEC history.
While Mond hasn't been seen on a playing field since Aug. 27 in Kansas City, Spielman said the young quarterback has been grinding.
"The thing that maybe set him back a little bit is when he missed those 10 days for COVID during training camp, which is critical," Spielman said. "Training camp is a really critical part of a rookie's development. But you see him, and we see him out here practicing, in how he's progressing every day.
"[Vikings quarterbacks coach] Andrew Janocko has done a phenomenal job with him," Spielman added, "even him keeping him out there after practice every day and going through things and continuing his development."
Six games into 2021, Cousins has had much to do with Minnesota climbing out of its 0-2 start, and his play will be important as Minnesota's four games after the bye are against teams leading their divisions.
But with Spielman always having an eye on the future, the quarterback situation will be a storyline to follow once the 2022 offseason arrives.
Source link