Dear Omaha: we love living here. There's just something about you. Maybe it's the affordability or the small-town vibes, perhaps it's the fantastic restaurants or the incredibly friendly people. Whatever it is—it has us swooning.
To showcase our true love for you, we rounded up some of the reasons we adore living here. And for those of you reading this, we hope you discover some new, interesting things about the Big O to appreciate. And let us know why you love Omaha in the comments!
It still feels like a small town
With a population of around a million people, Omaha isn't exactly a small city anymore, but we still maintain that small-town charm. Even though we're constantly growing and expanding, Omahans are incredibly interconnected, delivering an "everyone knows everyone" type of community feel.
Plus, Omaha features a grid-like layout that makes everything flow much more smoothly than in other mid-sized American cities. There's rarely any traffic and you can usually reach the other side of the city within a 20-minute drive. Additionally, there are several areas that don't even require a car, especially downtown and Old Market—just check out our list of 8 Omaha Neighborhoods with Incredible Walk Scores.
Anyone can feel at home here
Whether you're a sports lover, an art aficionado, an aspiring chef, or someone who doesn't know where their true passion lies yet—you can feel right at home here. Just check out a few of our favorite guides to help you dive in and find your people! Start with A Newcomer's Sports Guide to Omaha, Nebraska, Inspired Art Walks + Annual Events in the Omaha, Council Bluffs & Lincoln Area, The Book Lover's Guide to Omaha, and the Dog-Owner's Guide to Omaha.
There are so many opportunities here
Omaha is home to a collection of Fortune 500 companies—the strongest concentration of corporate giants in the Midwest, as a matter of fact. The large companies are a huge contributing factor to our local economy! That prosperity makes it easier to find a job (our unemployment rate is well below the national average), but also makes it easier for entrepreneurs and small businesses to thrive.
It's one of the best places in the country to raise a family
Niche recently ranked Omaha as one of the best cities for raising a family in the US, due to its great schools, housing affordability, ease of commuting, and low crime rate. Plus, there are just so many family-friendly activities! Check out 14 Kid-Approved Omaha Area Restaurants, The Top 20 Things to Do With Kids in the Omaha Area, and 12 Free Family-Friendly Experiences in the Omaha Area for ideas.
The city is full of fashionable people
Photo courtesy of Omaha Fashion Week |Photo-Kathy Rae Photography, Designer-Aida Stenholm, Models-Develop Models
Don't think Omaha is that fashionable? Think again! While we would never judge someone for wearing a Huskers t-shirt with jeans (in fact, that's pretty much the standard attire around here) we aren't strangers to the fashion world. Omaha Fashion Week occurs annually in February and has grown over the years to become the fifth largest fashion event in the country.
There's always something to do
There is certainly no shortage of things to do in the Omaha area. Whether it's engaging in a bit of friendly competition at a local trivia night, tailgating for an upcoming sporting event, enjoying a show at the renowned Orpheum Theater, or seeking out the latest community event, there is always something to entertain you and your family.
The city boasts a thriving art and music scene and was even named the home of Indie Rock. On any night of the week, there are several local and national acts performing in a bar or venue across town. And yes, we do have a guide for that too.
The Joslyn Art Museum displays thousands of works from all over the globe (and offers free admission), but you can also view local pieces at Hot Shops Art Center, Cali Commons or the galleries in Old Market. Omaha is your oyster!
Fresh food reigns here
Omaha sits in the agricultural center of the country! And while Nebraska is famous for its steaks, our rolling hills and abundant sunshine also make it easy to raise other types of livestock and grow produce. In fact, our area is surrounded by an abundance of local farms and markets perfect for stocking up on meat, dairy, produce, and more. We take advantage of the local bounty by using it in our cooking. Sample the flavors of the region for yourself at one of these 12 farm-to-table restaurants in town.
…As does craft beer
While Omaha isn't widely known as a craft beer city (yet), we guarantee that wherever you are there is an excellent brewery within just a few minutes, each pouring out flavorful, hoppy and malty creations worth sipping. Go on a self-guided tour with our ultimate Omaha craft brewery guide.
The cost of living is low
In Omaha, you can enjoy the perks of a larger city without the high price tag. According to this recent article from the Omaha Chamber of Commerce, Omaha's cost of living is more than 8 percent below the national average. And it isn't just our affordable housing (which we'll talk more about in a moment); we also spend less on groceries, transportation, and utilities.
And our homes are both beautiful and affordable
We might be a little biased, but we're a pretty big fan of homes in the Omaha area. Our real estate market is incredibly diverse, home to stunning luxury mansions along with plenty of smaller starter homes. In fact, our average median home price is around $200,000—which landed us on Livability's 2019 list of the top 100 affordable places to live in America.
If you're looking for a home, we can help! Contact us to get started or check out our Advanced Search Page to see what homes are currently on the market.
And the people are incredible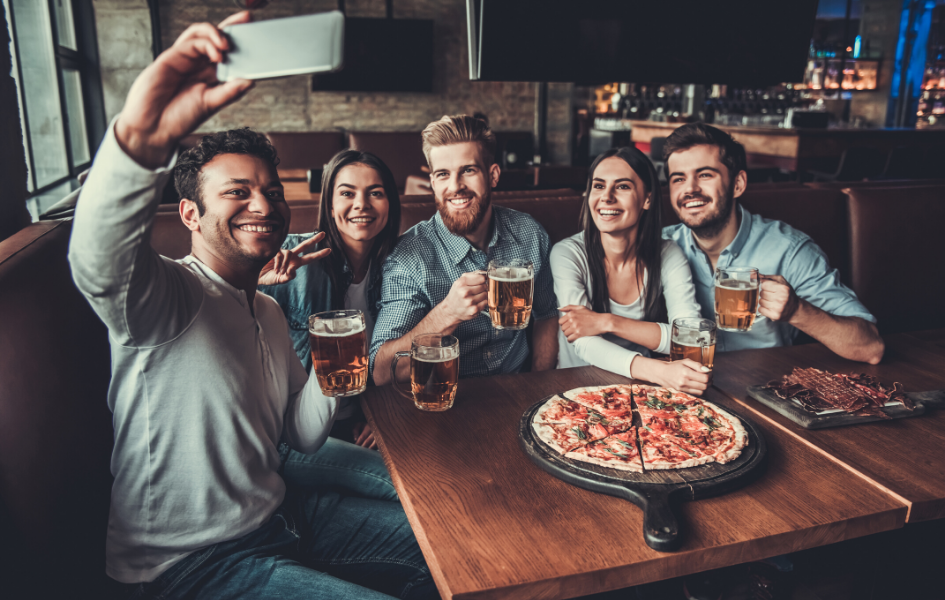 Omaha was recently named #7 on Big Seven Travel's ranking of the friendliest cities in America, so you know we love our neighbors. No matter where you go in Omaha, it's easy to strike up a conversation with a stranger (in fact, this is encouraged!). Here, it's normal to be friends with your grocery store clerk, your Uber driver or someone you just met at a local event. New to the city and haven't had the chance to get to know anyone yet? Check out our guide on how to meet new people in Omaha!
What about you?
Why do you love about living in Omaha? Let us know in the comments!